A few nights ago I dreamt I was in the kitchen with my father.  He was standing near a window and had several small bowls in front of him.  Each was filled with a healthy food: pumpkin seeds, dried cranberries, almonds…etc…In real life, my dad was a foodie before anyone knew what a foodie was, but he was not into health food.  Like actively not into health food.  I remember him refusing to eat broccoli once after being told it might be good for him, you know it being cancer-fighting and all.
So it was, you know, noticeable that he was eating all these foods in my dreamlife.  I asked him about it and he turned around and showed me this little packet of papers he had in his hands.
I'm following the Thich Nhat Hanh diet. He informed me.
Just for a year. He said, and then I'll re-evaluate.
I woke up with this dream still fresh in my mind and shuffled over to my computer to see if such a thing existed.
And this is what I found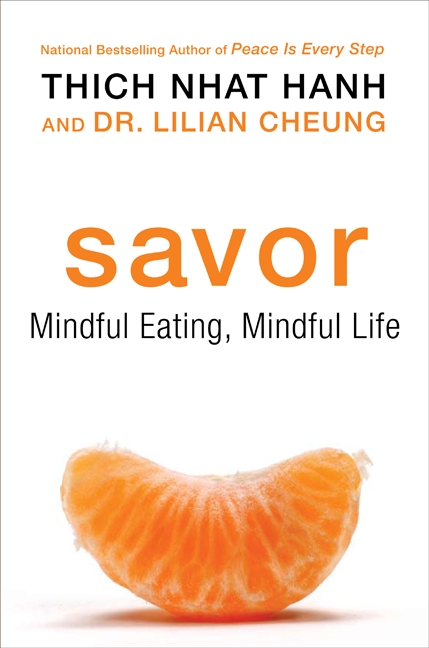 (source)
wha-what??!?
I have to read it, right?
You probably shouldn't ignore messages from your dead father involving buddhist monks. Like as a rule.